Explore innovative strategies to elevate your massage therapy business with creative and effective advertising ideas.
In the rapidly evolving wellness industry, massage therapists need innovative advertising ideas to stand out. This article provides a comprehensive guide to effective marketing strategies for massage therapists – from leveraging social media platforms to offering referral discounts and more.
Whether you're a seasoned therapist or a newcomer to the industry, these ideas will help you attract new clients, retain existing ones, and grow your business.
Stay tuned to discover how to make your massage therapy business the go-to choice for relaxation and wellness.
Free Extra 10-minute Massages for New Clients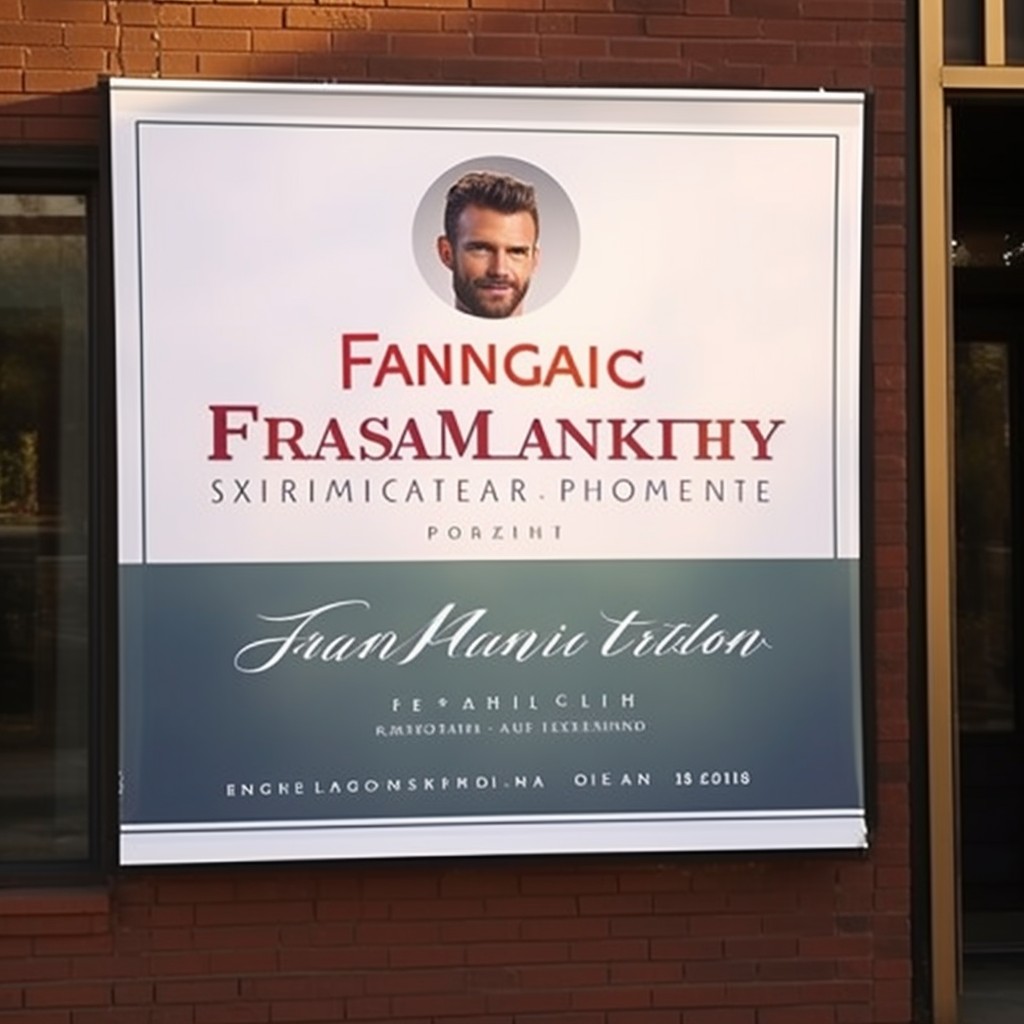 Offering a complimentary 10-minutes extension to first-timers not only enhances their initial experience but also positions your service favorably in their memory. This added value arises from the perception of receiving more than what's paid for, an effective marketing technique to build a strong client base.
Remember, the extra time doesn't have to be a financial loss; utilize it to showcase your expertise and specialize techniques that differentiate you from competitors. It's also a fantastic time to implement personal touches, such as a brief consultation or a cool-down routine, that make the service unique.
Key points:
Enhanced Initial Experience: An extra 10 minutes can allow for deeper relaxation and a more comprehensive treatment, leaving the client feeling thoroughly pampered and keen to return.
Showcasing Expertise: Use the additional time to demonstrate your unique techniques and the breadth of your skills, helping to further establish your professional reputation.
Perception of Added Value: By offering more than the client expects, you create a positive association with your service.
Unique Touches: The added time offers an opportunity for personalization, whether that be a consultation or the addition of complementary services for a comprehensive wellness approach.
Always remember – Massage therapy isn't just a service, it's an experience. The additional 10 minutes you offer could very well be the deciding factor for new clients contemplating their visit.
Buy a Package, Get One Massage Free
Exploring this avenue affords businesses the chance to boost bookings while simultaneously guaranteeing repeat custom. When clients buy multiple sessions in one block, it's effectively a commitment of loyalty. Everyone enjoys receiving something extra for free, and offering an additional massage at no charge serves as a significant incentive.
This strategy also benefits the client financially. Paying upfront for multiple sessions, with the promise of one free, generally works out cheaper per individual massage given the bonus session. This cost-saving opportunity is likely to attract budget-conscious customers.
Lastly, this method smoothens operations. It reduces the frequency of cash handling for multiple, individual bookings apart from cementing a predictable schedule. Overall, this technique is beneficial for both the customer experience and business workflow.
Social Media Massage Therapy Tutorials
Leveraging platforms such as YouTube or Instagram can provide a platform to showcase your skills and knowledge. With a series of short, demonstrative tutorials, illustrate the techniques you employ during various therapy sessions. Try focusing on common problem areas such as the neck, back, or shoulders. Share some simple techniques viewers can try at home for minor aches and discomforts.
Always underscore the fact that these easy therapies are not a substitute for a professional's touch. You can also make sure to spotlight how different types of massage could yield different benefits, forming a link between the self-care they can manage at home and the comprehensive care they receive during their session.
Moreover, engaging with your audience through interactive live sessions can create a more intimate connection. Viewers can ask questions, ensuring they get the most from the tutorial. This interaction can stimulate interest in your services, ultimately driving an increase in bookings. Be certain to engage professionally and maintain client confidentiality when addressing any specific cases during these discussions.
Consistently posting such valuable content can increase your followership and visibility online. Optimizing the use of hashtags related to massage therapy can also assure that your tutorials reach potential clients who are actively looking for such content. Lastly, using a clear call to action at the end of each video directs interested viewers to book a professional session with your business. These steps can ensure your social media tutorials serve not merely as a public service but also a powerful promotional tool.
Promotional Discounts to Loyal Customers
Building long-term relationships often lead to customer retention that's mutually beneficial. Applying exclusive discounts can be an effective approach.
For instance, consider a point system. Each service could add a certain number of points to the client's account. Accumulated points could be redeemed for free sessions or discounts on preferred services.
Another approach could be the initiation of a loyalty card system. After a predetermined number of sessions, allow customers to claim a complimentary session or a hefty discount.
Offering these incentives shows gratitude towards faithful clientele, encouraging them to continue investing in your services. Exclusive offers could include discounted add-ons, such as hot stone or aromatherapy treatments, giving loyal customers a chance to experience luxury options at a fraction of the price.
These loyalty rewards foster a sense of exclusivity, thereby improving satisfaction and retention rates.
Referral Scheme Bonuses
To drive business growth, nurturing existing customers is just as important as acquiring new ones. Consider establishing a rewards system for those clients that bring in new business. For instance, offering a 20% discount on their next service for each new customer they refer to you can be an excellent incentive.
Alternatively, you might reward them with a free add-on, such as a hot stone treatment or aromatherapy session, elevating their massage experience at no extra cost. Additionally, you could provide a complementary 10-minute extension to their next appointment for every 5 referrals.
Employing these strategies not only encourages client loyalty but also effectively turns your regulars into ambassadors for your business.
Showcasing Benefits of Different Massage Styles
With numerous massage styles available, each offers unique benefits to improve physical and mental health. Swedish massage, for instance, enhances relaxation and reduces stress through gentle, long strokes. Deep tissue massage goes beyond the surface to alleviate muscle tension and improve mobility. Hot stone therapy, with its strategic placement of heated stones, eases muscle stiffness and increases circulation.
Consider Shiatsu, a Japanese technique that uses thumb pressure along your body's energy pathways, enhancing both circulation and emotional well-being. Aromatherapy massage adopts essential oils in conjunction with massage techniques to balance the body and mind.
Sportspersons often prefer sports massage, specifically designed to prevent and address athletic injuries, increase flexibility, and enhance performance. Prenatal massages, on the other hand, can alleviate backaches, leg cramps, and swelling often associated with pregnancy.
Being aware of these different styles can help you craft targeted, effective ads that speak directly to potential clients' unique needs, demonstrating the vast array of options available at your establishment. A careful showcase of these different styles allows clients to understand what they can expect, making informed decisions, and booking appointments confidently.
Wellness Wednesday Offers
To capitalize on the midweek slump, discount offers can be specifically targeted for Wednesdays. This tactic effectively encourages customers to view massage therapy as not just a special treat, but a regular part of holistic wellbeing.
To add incentives, consider adding exclusive treatments or services to the Wednesday package; an extra 10 minutes, a free foot massage, or reduced rates for additional services.
Concurrently, engage your social media followers by posting Wednesday tips about stress management, or sharing related articles. This strategy not only boosts bookings, but also fosters a sense of community around your brand.
Birthday Discount Program
Offering specially tailored discounts to clients on their birthday can significantly boost brand loyalty. There are several ways this can be achieved:
Exclusive Discounts: A simple reduction on services during their birthday month offers irresistible value, fostering a sense of reward.
Free Add-Ons: Encourage larger sales by including complimentary enhancements, like hot stones or aroma therapy with a booked service.
Gift Vouchers: Encourage word-of-mouth marketing with birthday gift vouchers. This allows your clients to share their favorite services with friends on their special day.
Reward Program: Points accrued through bookings could be doubled during their birthday month. This opportunity to accrue points faster could increase bookings during this period.
Remember, personalization is crucial. A tailored birthday email offering these benefits can enhance the client experience. Remind them you value their patronage and their loyalty should be rewarded.
Couples Massage Promotions
Couples massage promotions serve multiple purposes, perfect for attracting both new and returning clientele. Tailored packages around holidays, anniversaries, or random date nights allow pairs to experience relaxation together, inevitably increasing your bookings.
Offering an exclusive discount for couples, or a complimentary add-on such as champagne or chocolates, can make your service stand out from competitors. Furthermore, creating a warm, romantic ambience in your spa can attract couples seeking a unique and memorable experience, promoting customer satisfaction and return visits.
To enhance visibility, promote these offers on social media platforms specified towards couples. Also, consider creating a dedicated page on your website for couples massage services, describing the benefits, inclusives and booking procedures.
Finally, corporate partnerships with wedding planners or event organizers can increase referrals. Remember, each couple's massage booking essentially brings you two clients, doubling the potential for word-of-mouth recommendations.
Competitive Gift Voucher Packages
When structured effectively, gift voucher packages spark competition yet spread goodwill simultaneously. They can be featured during holidays, as seasonal offers or even celebratory anniversary sales. By offering a variety of packages tailored toward different price ranges, you can cater to multiple market segments and ensure everyone has a chance to join in the fun.
For instance, a budget-friendly package for students might provide shorter, stress-relieving massage sessions. In contrast, a premium package could include a combination of different therapies for a holistic wellness treat. By adding a convincing sense of value to these vouchers, you're making a tempting proposition.
Enhance competitiveness further by featuring a limited edition package. Restricting its quantity increases its desirability, compelling consumers to act promptly. You could also establish a referral reward system with extra benefits for customers who introduce friends to your service.
Remember, effective marketing is all about creating a sense of urgency while making customers feel they're getting a fantastic deal. Leverage these factors well and watch as your competitive gift voucher packages fly off the shelves, driving revenue and fostering client loyalty.
Post-service Selfies With Incentives
To boost brand visibility online and on social media, an interesting tactic could be to encourage clients to share their relaxed, happy post-massage selfies on platforms like Instagram and Facebook. Offer them small perks or discounts on their next visit as an incentive. Through this tactic, you engage customers in a fun, shareable activity while indirectly promoting your services.
1. Introduce an interesting hashtag: A catchy, unique hashtag can help track these posts and increases the chances of them becoming trending material.
2. Provide a selfie station: Reserved space well-decorated with your logo and brand colors could help in creating a professional selfie background.
3. Instant rewards: Provide instant rewards like a small discount or extended massage time on their next booking when customers share their selfie immediately post-service using your brand hashtag.
4. Client of the month: Highlight and appreciate the best selfie of the month, creating not only customer satisfaction but also a competitive spirit about posting high-quality content.
This way, the client feels valued, your brand benefits from increased visibility, and potential customers gain trusted word-of-mouth endorsements, creating a win-win situation for everyone involved.
Collaboration Promotions With Local Gyms
Joint efforts with local fitness establishments can serve as an effective advertising strategy. The confluence of wellness-oriented mindsets found in gyms makes for a prime target audience.
1. Offering special discounts to gym members for your massage services can inspire trial bookings.
On the flip side, rewarding your regular massage clients with gym passes or discounted memberships adds value to their experience and enhances loyalty.
2. Placing your brochures or posters in gym premises increases your visibility.
3. Sponsoring gym events, like fitness competitions or wellness workshops, places your brand directly in front of a relevant audience.
4. Running joint social media campaigns or blog collaborations promotes your brand to gym's followers who value wellness and likely to show interest in massage therapies.
This symbiotic relationship not only extends your reach but also fortifies a fitness-minded community that lucratively caters to the wellness industry.
Free Addons, Like Aroma Therapy, With Services
Leveraging free addons with your services is a strategic move. Aroma therapy, for instance, is a popular choice—its holistic approach enhances the massage experience, bringing on deeper relaxation. Offering it without additional cost can be an impressive selling point.
There are multiple ways aroma therapy could be integrated into your services:
Customized scent selection for individual clients to suit their preferences or mood.
Curated blends for specific health concerns, like stress, insomnia, or muscle pain.
Seasonal aroma options, promoting well-being while keeping the service fresh and inviting.
Remember, communicate these additions clearly across all advertising platforms. By maximizing value without increasing price, you are sure to peak interest as well as customer satisfaction.
Testimonials and Client Stories On Website
Effective website testimonies involve the sharing of concrete, personal experiences from satisfied clients, which, in turn, inspire trust in potential customers. Here are some key elements to consider:
1. Diverse Experiences: Ensure a range of testimonials that cover various services offered. A satisfied customer talking about their improved posture due to your sports massage can be a powerful tool.
2. Specific Details: Encourage clients to mention specific pain points that were alleviated and how that impacted their daily life. Did it improve sleep? Reduce anxiety? Make them more productive at work?
3. Video Testimonials: These often feel more personal and are great for engagement, so give your clients the option of leaving a video review.
4. User Photographs: Before and after images or pictures of clients at your facility can also make reviews feel more real and relatable.
5. Regular Updates: Frequently refresh the reviews displayed. Fresh testimonials indicate that your services continue to satisfy.
6. Promote Stories: Regularly share success stories of clients whose lives have changed due to your services. These narrative-style testimonials can truly touch potential customers.
Remember, authenticity is key. Nothing is more convincing than genuine, heartfelt praises from satisfied customers.
Sponsor Community Health Events
Engaging with the local community not only positions your brand positively but also aligns your massage therapy business with broader health and wellbeing goals. This can be accomplished by sponsoring health-related events such as charity runs, wellness campaigns or health expos.
Taking an active role in these occasions allows for direct interaction with potential clients, demonstrating commitment to their overall health, not just when they book a massage.
Consider donating massage services as raffle prizes or offer mini massages at the event to create a memorable interaction. Attendees could receive 'wellness goodie bags', including a voucher for discounted services, thus encouraging new clients.
Remember, people won't just see your name on banners or flyers, they'll associate it with a positive, community-enriching initiative. Supplementing this with relevant social media promotion can further solidify this beneficial alignment.
Keep in mind to select events that align with your brand values, and have a target audience that mirrors your own. Successful engagement with the community translates into widening your client base while simultaneously supporting health awareness initiatives in your area.
Online Booking Discount
Leveraging an advanced booking system provides a seamless way for clients to reserve slots at their convenience. Furthermore, offering a nominal discount to those who opt for such a service can serve as an incentive prompting the use of this feature. There are several reasons why this concept bears fruit.
1. Convenience: The clients have the flexibility to book appointments at any time of the day, allowing them to plan ahead and suit their schedules.
2. Reduced Administrative Load: With an online booking system, you cut back on administrative work, leaving more time for actual client service.
3. Increased Booking Rates: Offering a discount attracts more users to the booking platform, which could lead to higher booking rates.
4. Attracting Tech-Savvy Clients: A sleek online booking system would cater to the tech-savvy generation, who prefers online transactions over phone calls or walk-ins.
By integrating this system, not only will your massage therapy business remain up-to-date with current technology, but it will also improve client loyalty and satisfaction, enriching your brand value in the long run.
Seasonal Promotions, I.e. Summer Relaxation Specials
Seasonal promotions are an effective method of attracting and engaging clients. Depending on the time of year, unique, themed massages can be tailored to the weather or popular activities. For instance, during summer months, "Summer Relaxation Specials" can be devised that embody the essence of relaxation and rejuvenation.
There are various ways to shape these specials.
A cooling aloe vera-infused post-sun treatment massage for after sunbathing.
A refreshing mint or citrus oil massage to invigorate the senses and combat the heat.
Incorporate local, seasonal fruits in face masks or foot scrubs for extra appeal.
Special discounts for hot stone therapies during evenings to unwind.
Pairing spa services, like pool or sauna, with massage treatments for a full relaxation experience.
These promotions not only add a twist to the regular services but also provide something for clients to look forward to during each season. By doing so, a successful summer campaign can transition seamlessly into every new season, creating an expectation among clients for your next unique offer.
Promote Corporate and Group Packages
Maximizing the benefits of your services as a therapeutic outlet during team building sessions can pave the way for steady bookings. In today's fast-paced work environment, employees value any opportunity to de-stress and re-energize themselves.
1. Position your spa or clinic as a mediator for corporate wellness. Inform local businesses about your service and its potential to be a revitalizing break during intensive training sessions or a company retreat. Incorporate facts about increased productivity and reduced stress levels associated with massage therapy.
2. For more avenues, extend your services to social clubs, moms' groups, or sports teams. These pool of individuals occasionally need relaxation and body work due to their engaging activities.
3. To keep things interesting and tailor-fit for your clients, offer a variety of massage styles. Give them the option to try something new each time they book a session.
4. Pricing is key. Consider providing attractive discounts for bulk bookings. An affordable package enables corporations and groups to integrate your service into their regular schedule.
5. To add convenience, propose an on-site service where you bring the massage to them. A hassle-free setup that doesn't require them to leave their place can be an appealing option for many.
Remember, consistency in marketing this niche could unlock a steady flow of clients and a significant increase in your revenue.
Stress-busting Sunday Offers
Capitalizing on the idea of relaxation at the end of the week, these offers can prove lucrative and beneficial for both your business and its clients. You might consider a discount on packages specifically engineered to alleviate the tension built up over the week. Perhaps consider including therapies known for their stress-relieving properties, such as Swedish or deep tissue massages. Highlighting the beneficial properties of these massages can attract a clientele seeking respite from their bustling week.
Another approach could be crafting partnerships with nearby businesses for a comprehensive weekend relaxation experience — think organic cafes or yoga studios. Clients could have a blissful Sunday with a full schedule: a yoga class, a healthy meal, and then a stress-relieving massage at your place. This kind of cooperation can be lucrative and create a supportive local business network.
Also, do not forget to use engaging social media content to raise awareness about these offers. Post inviting and soothing visuals, quick video tours of your clean and serene workplace, or even snippets of the actual massage process, all emphasizing the relaxing end-of-week experience at your place. Engage your followers with questions, for example, about their favorite stress-relieving activities or ask for their feedback on your Stress-busting Sunday offer. Remember, engagement is key for successful promotions.
Mobile Massage Service Promotions
Taking convenience to another level, mobile massage services give customers the luxury of receiving professional therapy in the comfort of their own home. Here's how to effectively promote such an offering:
1. Highlight the no-travel advantage: The comfort of not needing to drive to and from a spa or clinic is a significant selling point. It eliminates stress and saves time for both busy professionals and parents juggling hectic schedules.
2. Emphasize flexibility: Customers can choose their preferred setting, perhaps their living room or garden. They can even schedule a session after their working hours, particularly beneficial for those working from home.
3. Partner with local establishments: Hotels, vacation rentals, or corporate businesses looking to reward their employees might be intrigued by the added value a mobile massage service can bring.
4. Bundle home comforts for free: Offering extras like complimentary aromatherapy, spa music, or heated blankets can enhance the overall experience.
5. Leverage loyalty programs: Reward frequent users with special deals such as every tenth booking free. Such schemes help retain customers and provide consistent business.